Displaying of the machinery that is connected
The production of each machine can be accessed or data can be extracted about the entire production chain.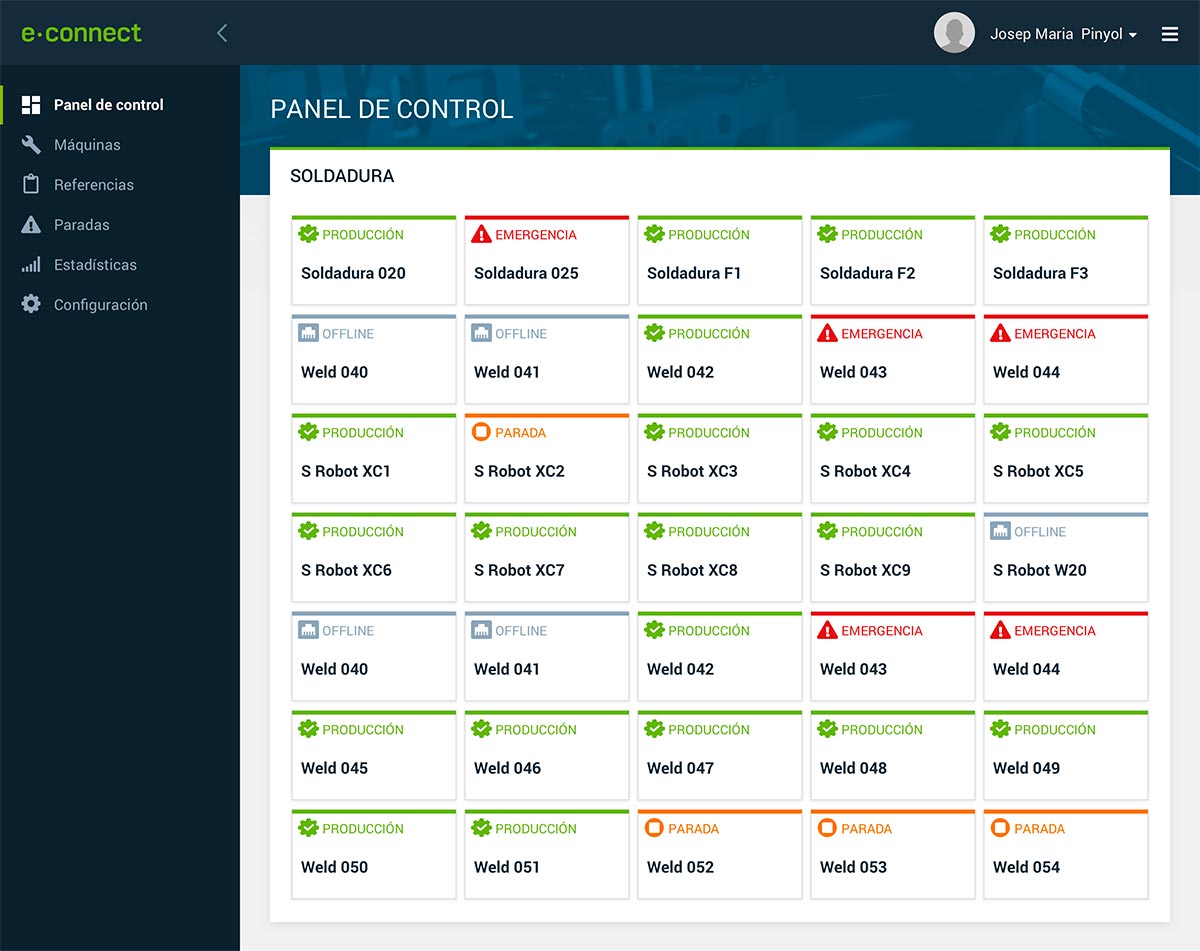 Production control panel
The main indicators are displayed visually, graphically and clearly.
Reading of unscheduled stoppages
A graph of the unscheduled stoppages shows the progress so that corrective measures can be implemented to improve productivity.
State of production
A graph shows the total progress of parts produced daily and the level of deviation with respect to the parts that have not been properly manufactured.